ELITE JET GREEN PLUS 有蓋水壺 -綠色-550ML / ELITE JET GREEN PLUS BOTTLE -GREEN-550ML
What is bio-plastic?
The bio-plastic made from sugar cane is defined as bio-based as it's not petroleum-based but comes from plant biological sources. In this case, from sugar cane.
The bio-based ethanol used for the JET GREEN and JET GREEN PLUS bottle bodies makes it possible to ensure the same properties of traditional plastics in terms of resistance but with reduced environmental impact in terms of emissions.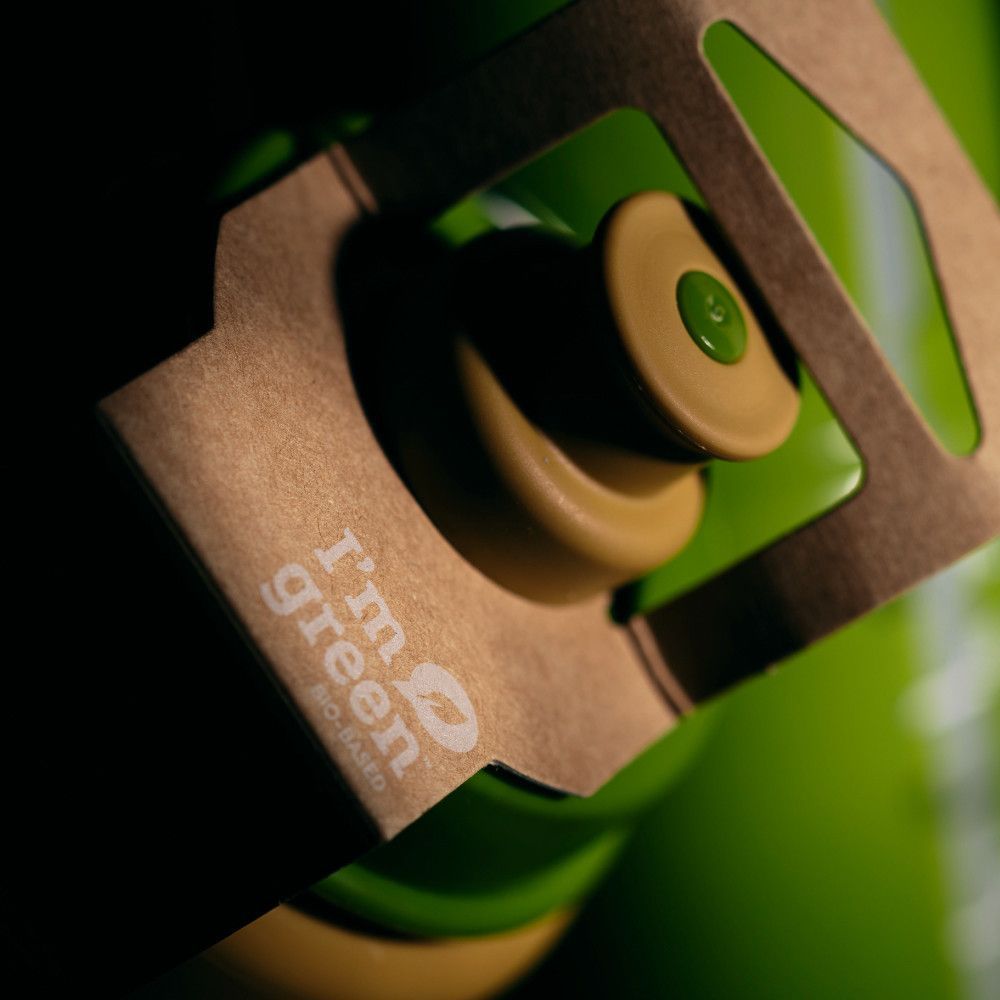 Sustainable environmental footprint
Manufacturing bio-plastic bottles is one of the many aspects we invested in to make the production of our bottles more sustainable. The goal is to become totally carbon neutral, that is not just reducing, but compensating the CO2 emissions in the atmosphere as a result of the oxygen supply in the air caused by sugar cane farming.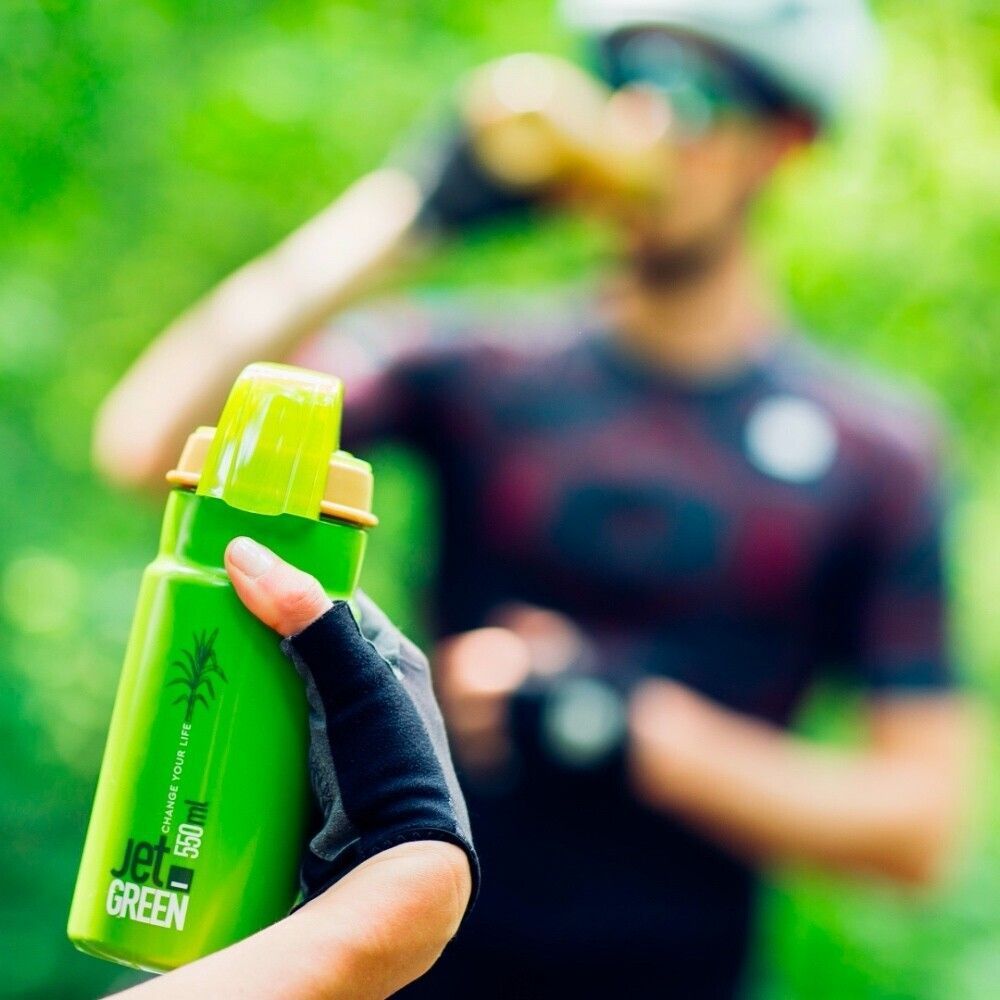 Protective cover for total hygiene
The main difference between JET GREEN and JET GREEN PLUS is that the latter also features a protective cover made in regular plastic, designed to supply protection and hygiene to the spout from dust, mud and other external agents that might settle on the nozzle while cycling.

Thanks to its protective cover, the JET GREEN PLUS is particularly indicated fro gravel and mountain bike courses.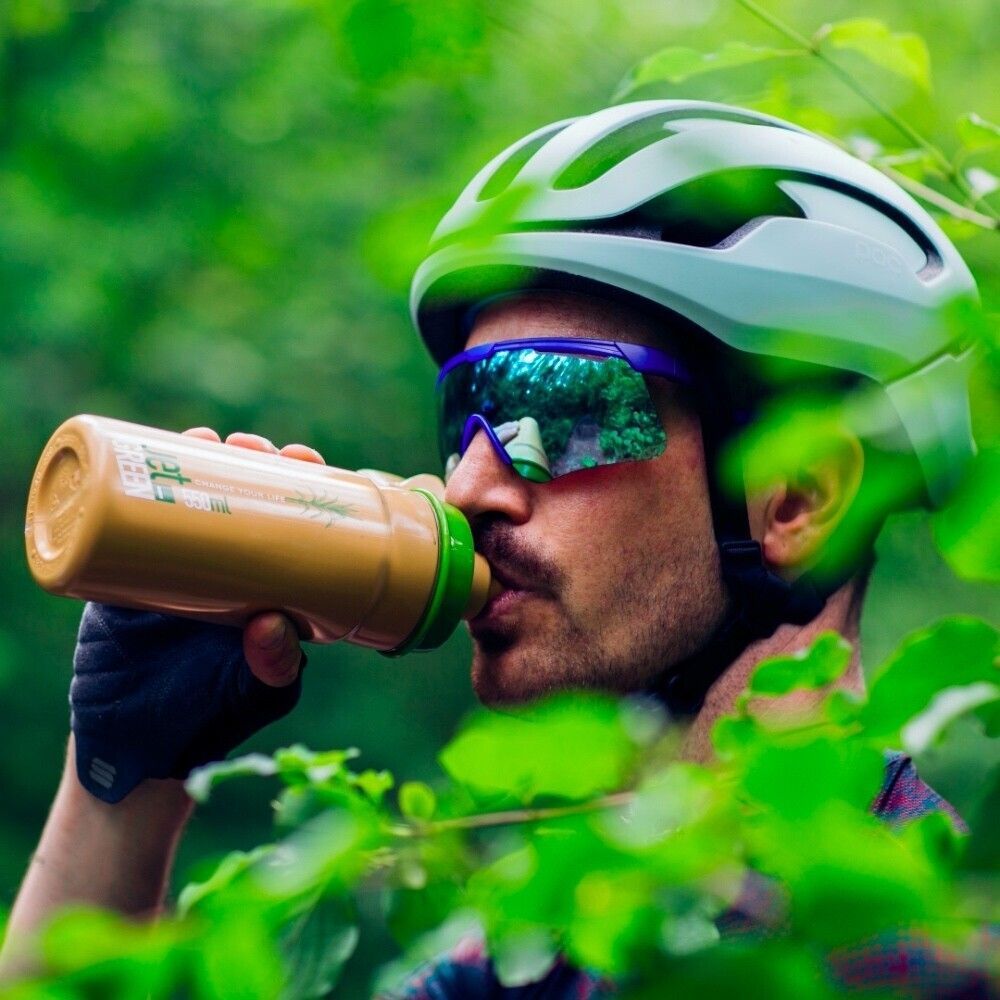 Quick and copious hydration while cycling.
Other than being more eco-friendly compared to traditional plastic bottles, the JET GREEN PLUS is designed to be used on a bicycle thanks to the cap which ensures quick and copious liquid flow.
The bottle body made in squeezable material contributes to making liquids flow easy and with the practical push-pull nozzle, easy to open and close, this bottle is perfect for use during sports competitions.
It's also going to be much easier to clean and dry after each use thanks to its quick unscrewing.